wAYS TO GET INVOLVED
Share yourself and Make a Difference!
VOLUNTEERING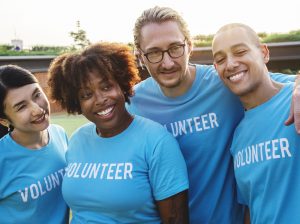 Rewards of Working as a Volunteer
Volunteering doesn't cost you a dime, and it is the "in" thing to do these days. More volunteers than ever, in all age groups and from all backgrounds, are finding their way to causes that inspire them.
Once you make a commitment to working as a volunteer, you will likely find that the rewards you enjoy as a result of your participation are much greater than what you give up by sharing your time. There's no better time than the present to team up with Mother and Child Charity and donate your time to help others. The sooner you get started, the faster your efforts can begin to make a difference.
Benefits of Volunteer Work
Working as a volunteer can be a very rewarding experience in a number of ways. There are many reasons to consider sharing your time and talents with individuals that are in need of assistance. Some of the most common reasons that people decide to do volunteer work include:
Helping people who are less fortunate than they are

Providing assistance to those who cannot help themselves

Supporting a good cause

Gaining valuable skills and experience

Enjoying an opportunity to work with like-minded people

Repaying assistance received in the past

Raising money for a worthy cause

Showing support for a particular group, individual, or cause

Making a difference in the world

Many other reasons
Ways to Give your time:
Hands on service – Pick up donation, Prepare and deliver to agencies

Assist at Fundraisings / Events

Find Sponsors

Mentor program

Share your talent

Assist individual with career development (preparing resume, provide mock interviews, completing job or college application)

Tutor Program
We are always looking for interesting individuals who can provide a few hours of community service. Come join us and get started on a rewarding volunteer experience and make a difference.
Please complete the form below to get started.
give to educate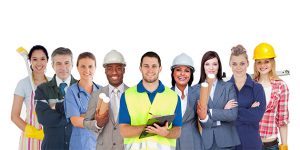 Benefits of SBV:
There are many benefits to donating your Skills-Based Volunteering [SBV] to the Mother and Child Charity. Here are just a few of the ways that your SBV makes an impact:
In General and even if you are Retired:
Giving back to the Community! With [SBV] you can have a positive impact in the community by doing the things you do best. Mother and Child Charity wants to work together with skill-based volunteers to further our humanitarian service in the Central Florida Community. Donate by Sharing your expertise to educate or help the ones in need. Make your [SBV] with Mother and Child Charity as a way to practice (to donate) your most specialized skills.
As a Student or a Young professional:
You'll hone your skills and gain experience! If you are a young professional or a college student. While donating your skills to Mother and Child Charity, you'll gain invaluable experience in your field of expertise. Most of the top employers are more likely to hire a candidate with volunteer experience. After all volunteers learn skills that they could later apply in their work. Furthermore, Volunteering can continue to improve career skills, even after you've been hired. Working for Mother and Child Charity will allow you to practice your talents while gaining professional experience, helping your community, and making an impact in your field.
For the Professional skilled:
You will have the opportunity to network! Volunteering is a great way to expand your networking circle and sharpening your skills. When you volunteer, you'll come into contact with other individuals who are like-minded and support the same causes you do. Volunteering can provide a fantastic setting to cultivate professional contacts.
Share your skill-based volunteering and make a difference today!
We are always looking for specialized skilled individuals to partner with us and together give back to the community.
Please complete the form below to get started.